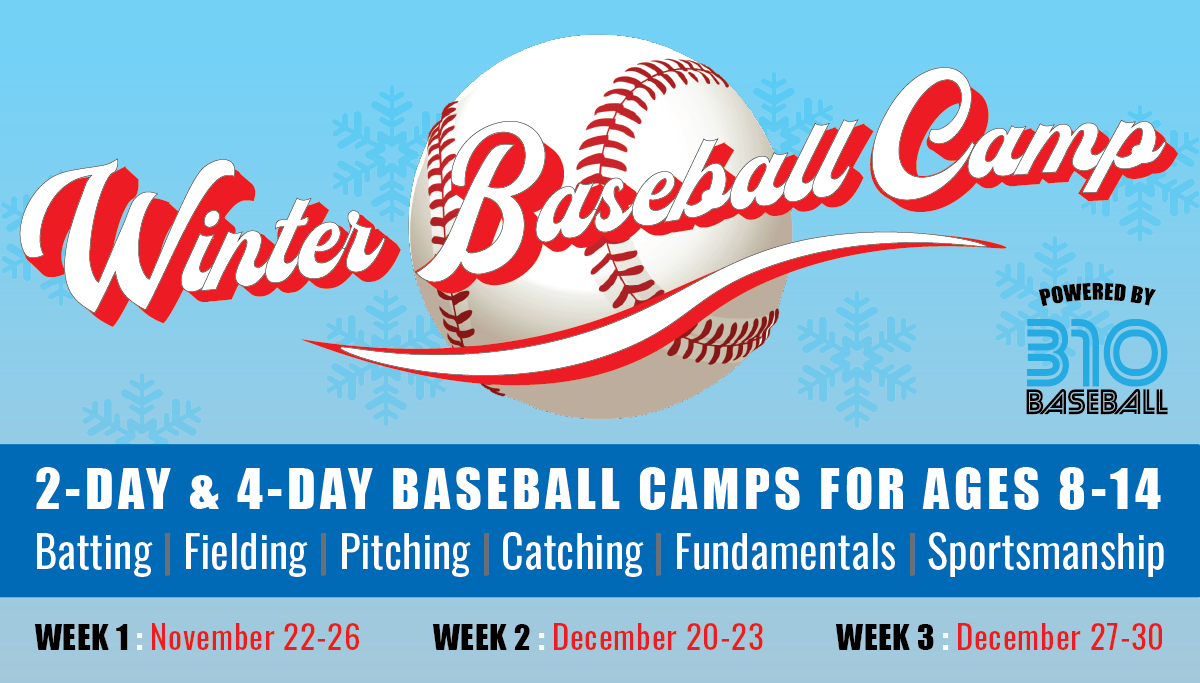 Our winter day camp is a 2-day/4-day training program focused on preparing players for higher level competitive baseball for players aged 8-14.
Our experienced coaching staff will develop players' skills across all facets of baseball - batting / pitching / catching / fielding and more.
We aim to provide each and every player with a strong foundation in baseball, from fundamentals to sportsmanship and everything in between, in a safe, fun and engaging environment.
There will also be prizes, giveaways and other fun activities to ensure your player has a memorable winter break experience with 310 BASEBALL!
WINTER BASEBALL CAMP Schedule:
Week 1: November 22-24 & November 26 (Off Thanksgiving Day)
9 AM - 3 PM.
---
---
Week 2: December 20 - December 23
9 AM - 3 PM
---
---
Week 3: December 27 - December 30
9 AM - 3 PM
---