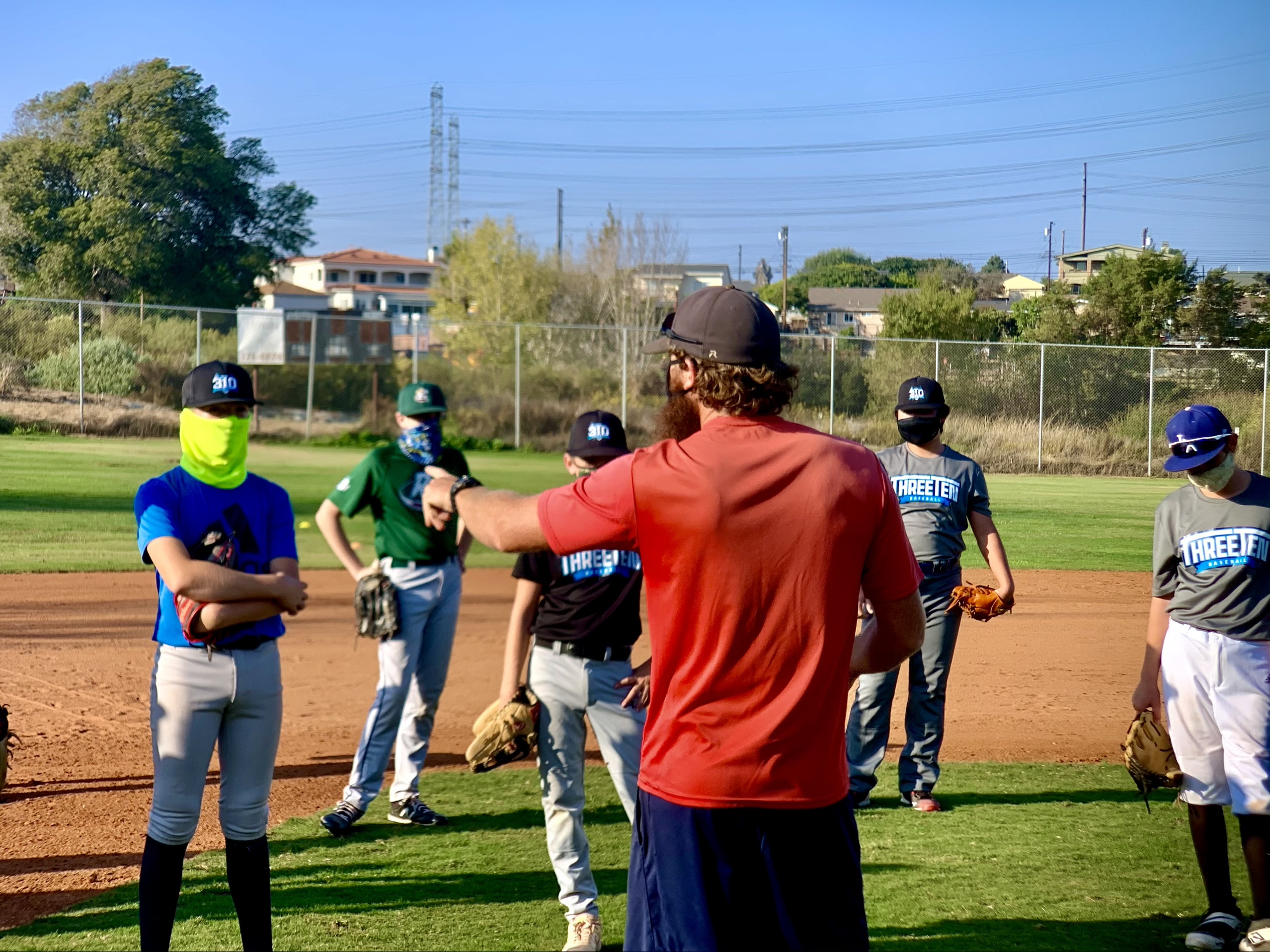 Park Guidelines for Practice
Wear a MASK, have a spare or two in the bag. Very simple!
When kids have spread apart they can have it down, but once in close range, it needs to be up.
We don't want them suffocating in them, they can take a break, catch their breath too, just spread apart.
Coaches will monitor this during practices.
Also, parents, you are the role models for the players, so please have a mask when sitting alongside (within 6 ft) with other families/strangers too.
Due to Torrance restrictions of NO SPECTATORs at Entradero Park, coaches will need to monitor this closely at Entradero Park.
Parents you can freely walk the park, just DO NOT sit or stay in one spot in the immediate surrounding areas of the field, backstop, outfield, behind the fences etc, watching practice.
When 310 BASEBALL is away, again, please keep these points in mind and help out when you can.
3) EXTRA RULES
- NO SUNFLOWER SEEDS, at any fields, practice or scrimmage/games
- High Fiving is off
- NO BATs to be shared, NO Equipment to be shared (helmets, catchers gear etc)
- Hand Sanitizer is always present, remind them of that.
- Balls are disinfected during practices
With the current situation with the COVID-19 pandemic we here at 310 BASEBALL continue to follow the most current SAFETY GUIDELINES advised by the CDC and local governments. Please be aware that these guidelines are subject to change.
For the most up-to-date information, see Los Angeles County Youth Sports Guidelines